By admin | Published: February 01, 2018
Larsen Contracts has recently purchased a brand new Blastrac 15" Downward Blasting Machine (along with an industrial dust collector).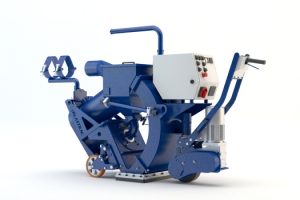 The move to a new, larger blaster will decommission one of our existing 10" blasters that has been in the company for many years. As part of the phasing in of new equipment, Larsen is constantly trying to up-skill our employees and train them in the proper and safe use of new machinery; a training day was set aside whereby Paul Mansfield and his colleague from Preptec came over to Larsen Contracts Ireland from the UK to safety train and advise our operatives on the correct way to use the new machinery. Training consisted of an hour of verbally explaining the workings, operations and correct use of the blaster, a PPE checklist followed by a 3-hour hands-on demonstration and individual demonstrations.
Also posted in
News
| Tagged | Comments are closed.