Project Details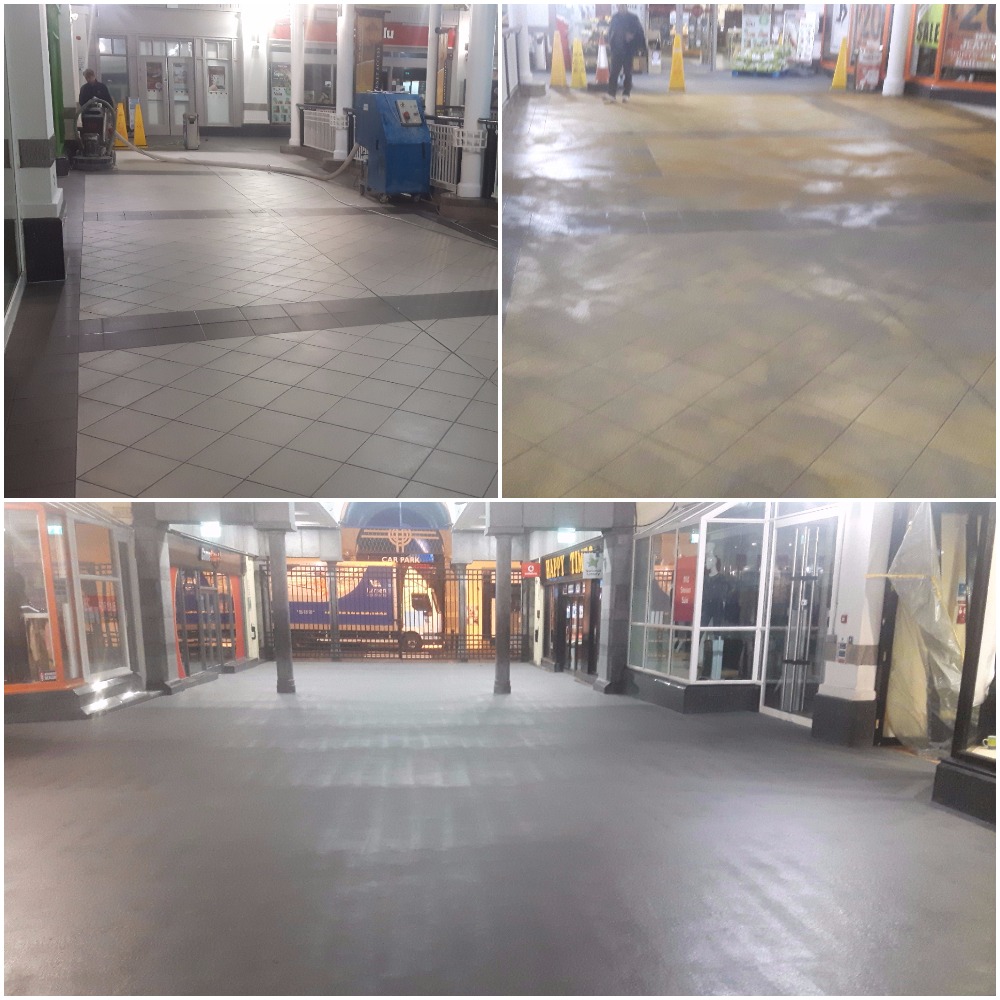 Client: Market Cross Shopping Centre
Specialist Contractor: Larsen Contracts
Application:
• Degafloor 112
• Degafloor 332
• Degafloor 529
Market: Retail

Download PDF
The busy Market Cross Shopping Centre in the heart of Kilkenny city has had its external tiled flooring areas upgraded recently. A pose as a slip hazard in wet conditions. Using the Degafloor 332 system to balance aesthetic merit and provide anti-slip flooring has been proved very successful. Larsen Contracts were engaged by the shopping centre management after an extensive trial and testing process.
Larsen put forward the Degafloor FB system which has been uniquely designed to be applied to existing tiled substrates. All tiles were surveyed and hammer tapped to ensure no tiles were hollow; any defective tiles were removed and filled using Degafloor 50/51. The entire area was split up into four sections, spanning over eight nights, in order to minimise disruption to the commercial activities of the shopping centre.
Larsen's experience in working with retailers meant that works were programmed in a way so that no areas were out of service during peak shopping periods. Each area took two nights to complete with a temporary anti-slip finish available after the first night's preparation and priming work was completed. The second day involved the application of the fully broadcast system with the selected coloured quartz and this entailed multiple coats of Degafloor 332. Works were concluded on budget and programme to the great satisfaction of the retailers and shopping centre management.