Project Details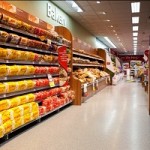 Client:
Musgrave Retail Partners , Cork
Main Contractor:
   Larsen Contracts
Application:  
             Degafloor MMA Decorative flake finish & Degafloor FB anti -slip for Deli counters
Supplier: 
Degafloor
Sector:
Retail Industry

Download PDF
Larsen Contracts recently undertook replacement of Resin flooring at the Supervalu Supermarket in Cork. Supervalu, a major national supermarket chain and part of the Musgrave group appointed Larsen Contracts as main contractor to install 1100m2 of a new quick drying Resin flooring system by Degafloor. This was an initial trial before  roll out to stores nationwide
The application specified for the main store areas was Degafloor MMA resin with decorative flake finish .This is a fast drying Methyl Methacrylate Resin  system that cures within 2 hours  offering the client minimal down time . This system offers excellent durability with a unique chemical bonding between layers; it comes with a ten year warranty when the maintenance regime is adhered to.
The high gloss, joint-free finish of this floor coating eliminates the cracks and crevices that can harbour dirt and food spills – making the floors hygienic as well as being easy to clean. The Decorative Flake finish chosen was attractive and bright for a consumer environment. At Deli Counters Degafloor FB anti-slips system was used where there was  higher risk of slippage