Project Details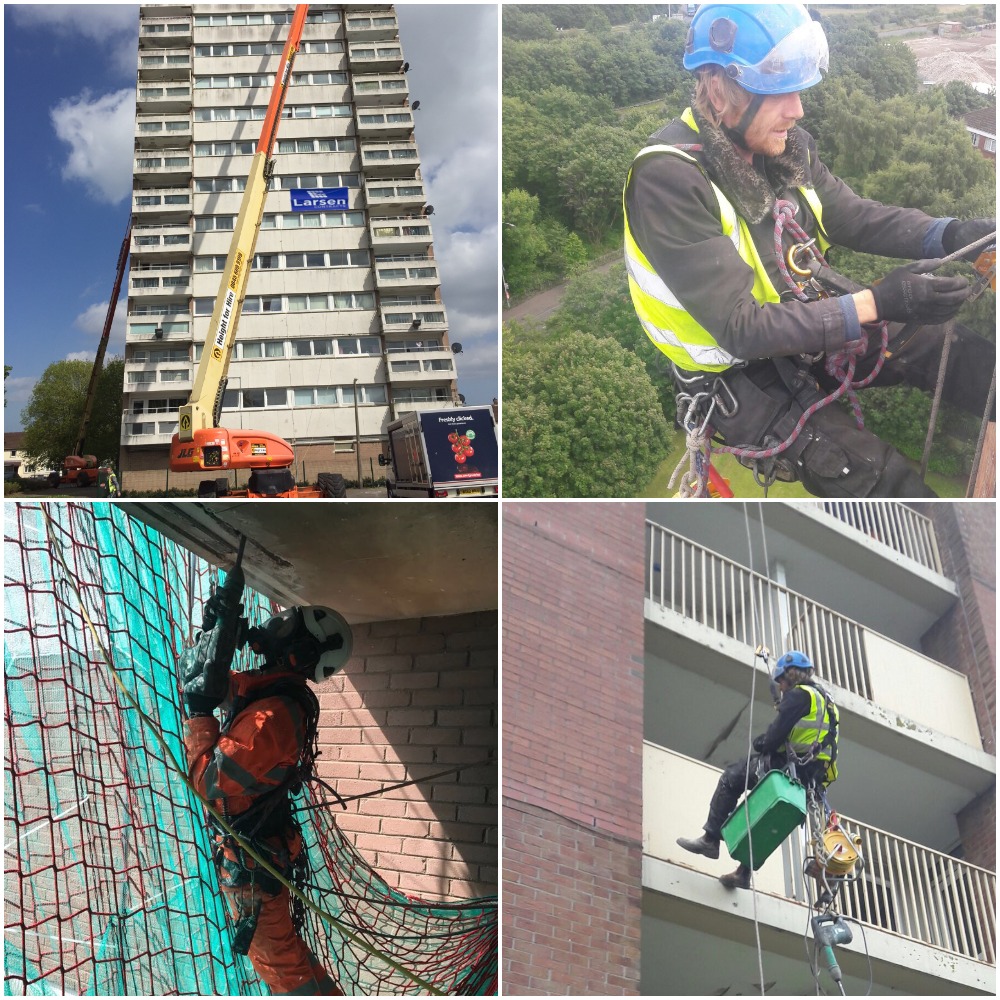 Client: NIHE Multis
Specialist Contractor: Larsen Contracts
Market: Residential

Download PDF
Larsen Contracts were appointed main contractor in January of 2017 by the NIHE to undertake emergency concrete repairs to six multi storey residential building across Belfast. The size of the buildings ranged between 10 and 19 stories. With each of the structures still occupied, Larsen were able to schedule works in a manner not to disrupt building occupants.
The scope of the works entailed assorted concrete repairs (with the installation of cathodic protection at each repair) followed by joint repairs. The CPT Patchguard system was used on each repair ensuring a longer lifespan of all repairs completed.
A combination of different means of access MEWPs, Rope Access, Scaffold Towers and fixed mast climbers were used across the six structures. All works were completed within a 10-month period.